Dear Ronin,
About three weeks ago we added a new pet to our family… we'll actually about 10,000 new pets: honey bees.
So far, the hive has been doing really well. It's in the back corner of the yard, behind a small fence to keep you from getting too close. Instead, you like to sit in the garden and watch them fly out looking for nectar. When friends visit, you like to bring them back and point out the "honey bee house". Alway adding: "No hold. Honey bees owie." Honestly, you are way more interested in the bees than you probably should be for a one-year-old.
Yesterday afternoon, I had to open the hive to do a quick inspection. While in there, I decided to steal a little honey for you: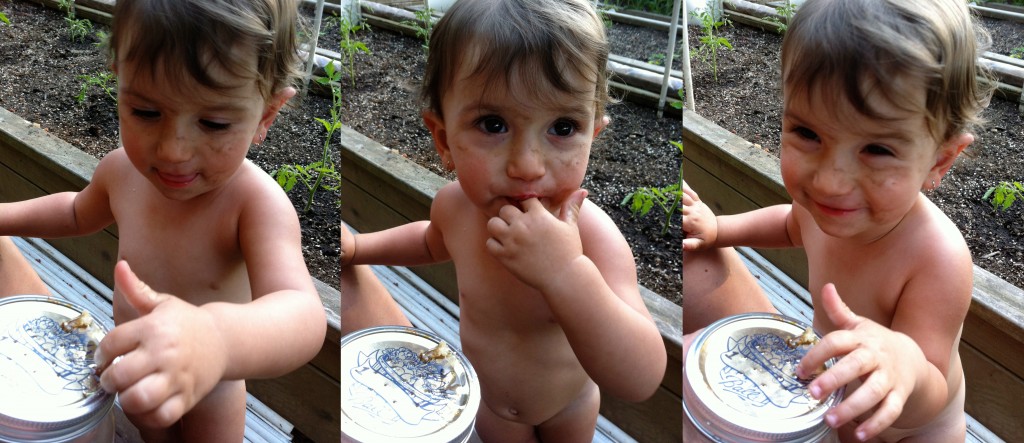 I think you liked it.
Your father,
Gabriel